As women, we are born stylish. Everything from our hair down to our toes has to make sense. Shouldn't it be that way with our handbags also?
The answer is YES!
 There are THREE types of bags that every woman should have in her closet. A crossbody, an oversize, and a clutch.
 Let's start with an everyday fave: THE OVERSIZE
 An oversized bag is a great bag to use when you don't want to say much with your outfit. It's very casual and amazing for stuffing those items you may or may not need with you while handling your day to day chores. Whether its a tote or a hobo bag, it adds much comfort to can everyday look.
 It's a bag that fits any woman's style. Definitely a daytime item to carry and not a date night type of bag. If simplicity is your thing, it's best to go with a neutral color like black, nude or brown.
 It can be fun to spice it up with some color as well.
Isabella Black Woven Tote from Expressions Jewelry and Accesories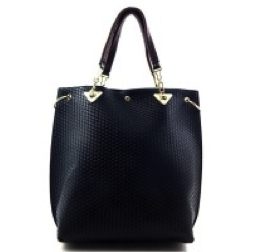 Must have #2: THE CROSSBODY
 Crossbody bags are an amazing accent for today's modern woman. It's not too big or too small, and you're able to carry the essentials needed for a productive day. These bags can be dressed up or down, meaning they are perfect for a day of shopping or date night. They come in many styles and colors.
These bags take your outfit up a notch, giving you a semi dressy feel for a night out. They can also be really casual, depending on the style of bag, making it easy to carry when taking care of daily duties.
Faith Fringe Pink CrossBody Bag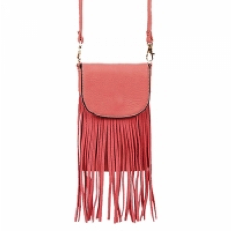 The Ultimate Must Have : A CLUTCH
 Clutch handbags are the only bag that should be taken out on a formal/dressy occasion. It looks really tacky to carry an oversized bag or a cross body when fine dining with the First Lady. (Unless you're out for a casual lunch of course.)
They've become more and more popular and a real trendsetter. The variety of patterns, colors and embellishments allow you to dress as simple or as detailed as you'd like.
Having a couple of these bags in your closet will have you set.
Prizzy Black Patent Clutch from Expressions Jewelry